Mark Your Calendars - We're Moving July 10th !
Mark Your Calendars! The first week in July we are relocating to a new location at Sola Salons on US Hwy 19 near Nebraska Ave. Our Palm Harbor location is conveniently located in Coral Landings Shopping Center on US 19 North between Tampa Road and Alderman Road. We are next to Publix and behind Wells Fargo by the big oak tree. We are directly across the street from world famous The Lucky Dill Deli. You will love our location and its proximity to surrounding shopping.
Our new address and phone number is:
Executive Skin and Laser
Sola Salons - Suite 111
33295 US Hwy 19 N Suite 111
Palm Harbor FL 34684
(727) 772-1500
Grand Re-Opening Specials! All appointments after July 10 will receive a 25% discount on your first facial treatment in the new location! Online booking available, or call our new number anytime after July 10. More introductory specials to be announced via email. We're excited to see you there!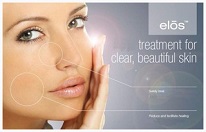 Imagine a treatment that can treat fine lines and wrinkles, and improve textural irregularities. Achieve all this in one treatment that requires little- to-no downtime and is clinically proven for ALL skin types.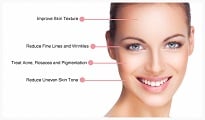 Our Elos Plus Laser is the first and only skin tightening technology that uses combined energy to lift and tighten the skin.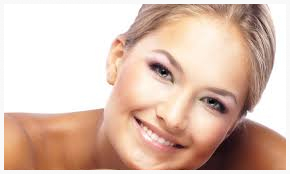 Executive Skin & Laser offers a variety of facial treatments specifically tailored and customized for your specific needs.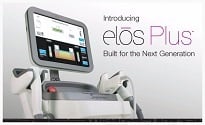 (Currently Discontinued Until Further Notice)
The world's most advanced hair removal treatment – Faster, more effective, and less pain compared to any other laser hair removal device.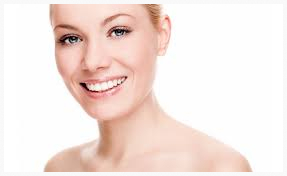 IPL Photofacial treatments utilize the latest advances in laser technology to treat everything from sun damaged skin to rosacea, age spots, premature wrinkles, pigment problems and more on face, neck, and chest.
We Love Our Customers....
"I started the Sublative treatment for acne scars from when I was younger and just had my third treatment. I can honestly say that it's worth it. What a difference it's made on my face. I can see the difference and so can others. Friends I haven't told have asked me if I've done something different because my face looks good. I feel a lot more confident when I'm in public and don't feel like people are drawn right to my face full of marks. It is a little uncomfortable during the procedure and a little painful for a couple hours afterwards, but completely worth it! Nora made sure I was ok during the treatment and treated me very kind. She is a very nice person and had good bedside manner. I would and have recommended Executive Skin and Laser to others."
Lisa
"Flawless, attentive service! They thought of everything and personalized my experience."
Terri
"My laser specialist knew what she was doing and made sure I was comfortable throughout the procedure. Highly recommend."
Lynn
"Me encanto visitar este lugar, desde que entras te sientes bienvenido te sientes como que te conoces de años siempre con una son risa en el rostro, Nora tiene muchos años de conosimientos de lo que hace en laser y cuidado de la piel puedes confiar con los ojos cerrados en ella, Se los recomiendo 100%"
Karol
"Wonderfully relaxing surroundings. Extremely knowledgeable staff. Great results! I would highly recommend their services."
Tom
"The staff is very knowledgeable and extremely nice. The spa is beautiful and very serene. It was an overall great experience. I will definitely go back and recommend this spa to friends!"
Diana
"Great place. My wife went to the open house. The staff was very friendly and knowledgeable. State of the art equipment. I feel comfortable with her going there."
Steve
"Great experience, a very serene atmosphere! Professional, attentive, and knowledgeable staff. They have everything from the most basic skin care to more advanced treatment such as microdermabrasion, chemical peels, laser skin tightening, brown spot removal, and laser hair removal. I am very happy with the treatments I have started and am excited to continue."
Terri
We love hearing from our customers! Click Here to submit your own testimonial about Executive Skin and Laser....


Personalized Laser Treatment Plans
Our Goal is to listen to each of your concerns and offer a personalized treatment plan to meet your goals. Our treatment plans can be customized to fit your personal goals and budget.

Our Commitment to provide exceptional personalized care to each of our patients is our highest goal.
Contact the experts in personalized laser treatment plans in Palm Harbor, Safety Harbor, Clearwater, Westchase, Tampa, Dunedin, Tarpon Springs, Trinity, and New Port Richey Florida.
Our Laser and Skin Care Services
Click to see our Full Service Skin Care Menu


Address
Executive Skin and Laser
Sola Salon SuIte 111
33295 US Highway 19 North
Palm Harbor, FL
34684
Phone
Email